For People Who Demand Better
Families need good health more than ever.
Real science. The best ingredients. And great taste.
Sounds simple, right? Sure. But behind these simple concepts are years of scientific research, innovation, and design. Areas that other companies take shortcuts in - but not us.
That's why 70,000+ people made the switch to First Day.
Stop settling for the sugar bombs disguised as vitamins. Or the outdated formulas filled with unnecessary fillers.
Demand better.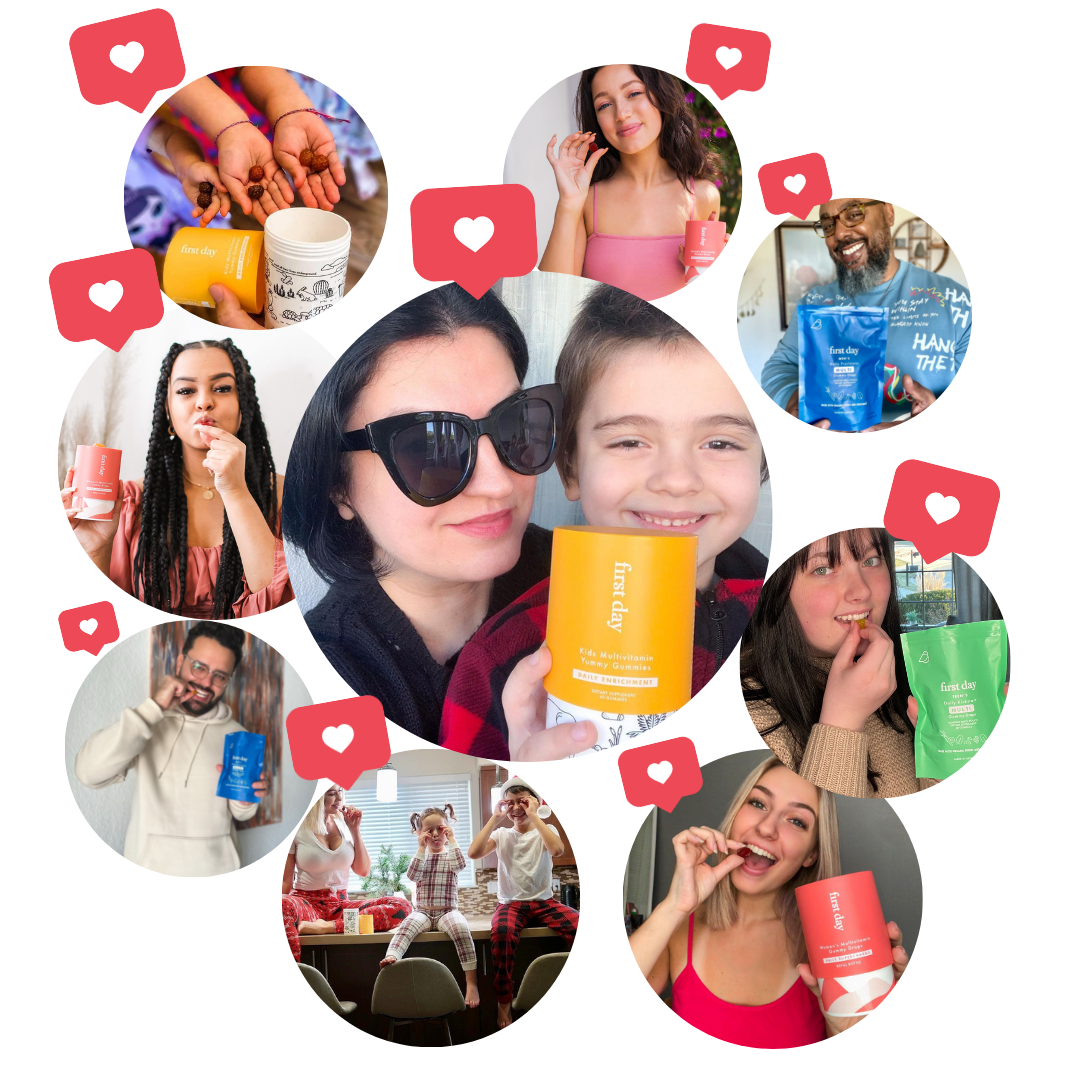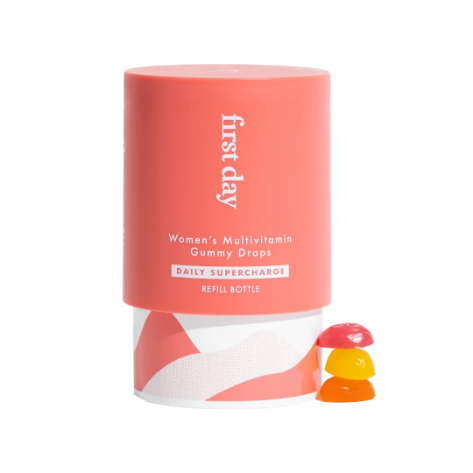 Where have these been?!
"I struggled to find vitamins for not only myself but ones my husband would actually take. Then I heard about First Day and initially I was kind of skeptical because a lot of vitamins say that they're all natural. My husband also never had taken vitamins a day in his life.
So I decided to give first day a try. Not only did they taste great but they actually are all natural. No crazy hidden ingredients and bonus my husband actually takes his every day as well. Thank you for creating first day!!!"
Jenn M.
6 FEB 2022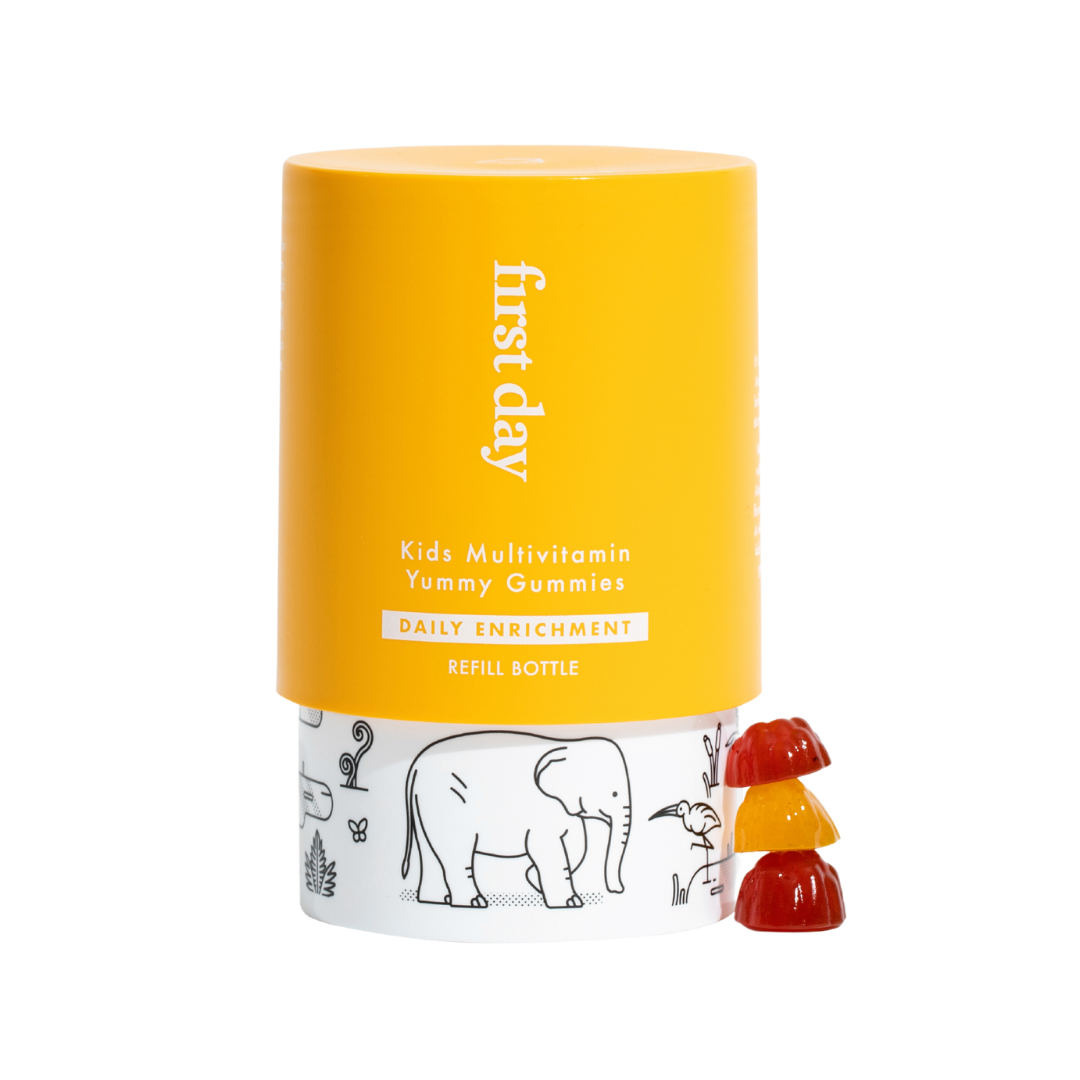 Peace of Mind
"My granddaughter asks for her vitamins every morning. Makes me happy knowing she's getting a lot of good nutrients without the sugar that comes in the traditional gummy vitamins!!"
Kelly P.
8 NOV 2021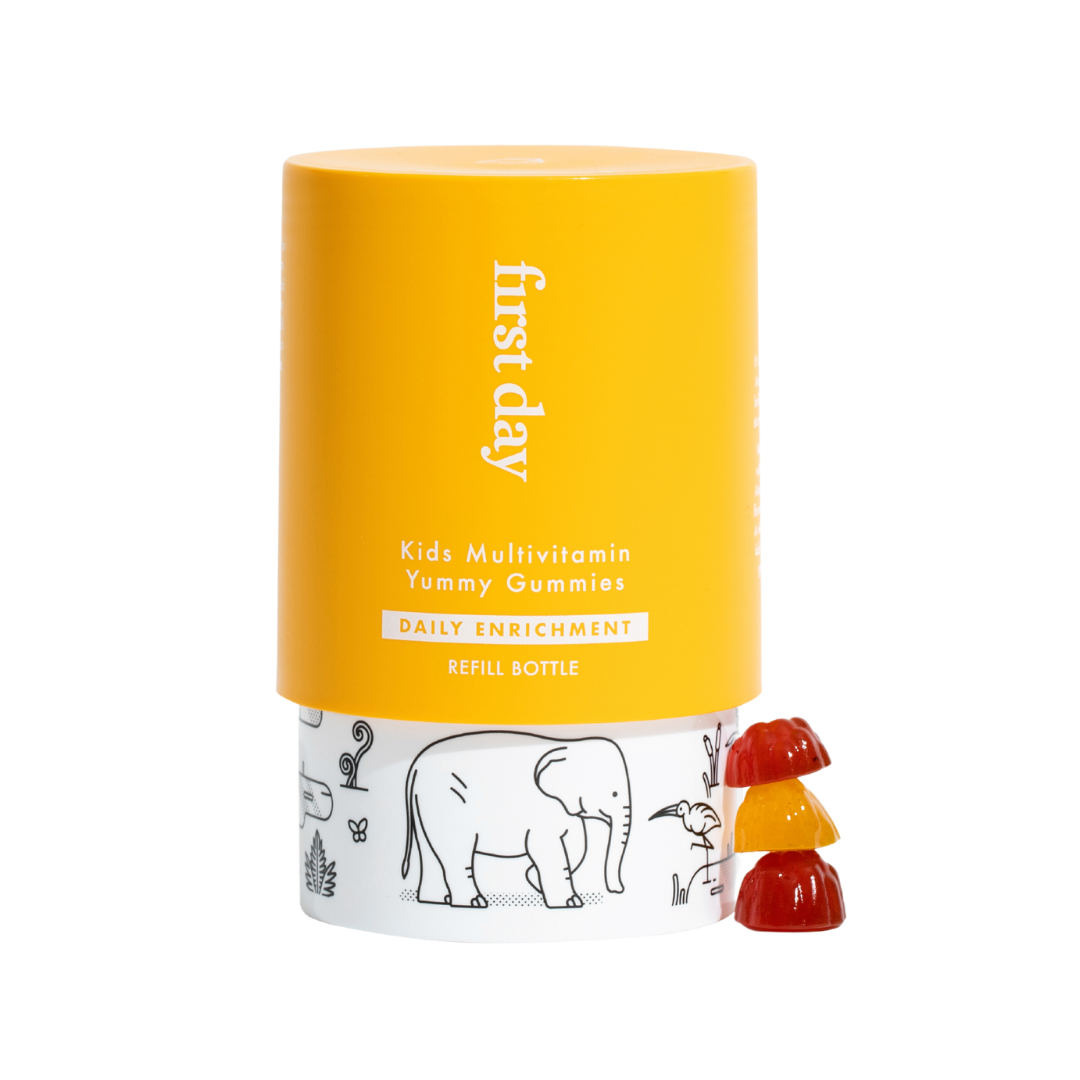 Picky eaters approved!
"All 3 of my picky eaters happily eat these daily and actually have made the comments that they wish they could eat the whole bag bc of how delicious they taste.
It's been such a struggle finding a vitamin they won't fight me on taking daily that isn't chock-full of sugar & artificial junk.
I can confidently give them these & feel good that they're getting nutrition in when they're so picky about everything else healthy I try to give them. Highly recommend First Day!"
Katie B.
19 Jan 2022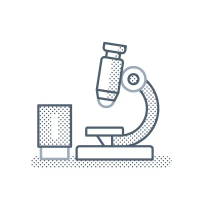 Our scientific mentors are leading doctors, scientists, and most importantly parents. They help guide First Day's mission to build a better future for families everywhere.

(Our advisors/mentors are not paid. They simply love making a difference, along with the rest of our First Day family!)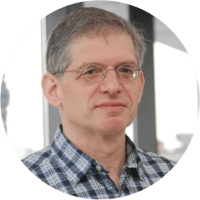 Dr. Ed Giovannucci, MD, MPH, ScD
Harvard University

Dr. Giovannucci researches the intricacies of nutrition and lifestyle. His son and daughter eat a healthy diet but still love snacking on chocolate.
Dr. Lei Chen, MD, MHS
Yale University

Dr. Chen is a professor and pediatrician in emergency medicine. When he isn't traveling for children's healthcare, he builds kayaks with his twin sons.